Become an LCIEDC Business Member
LCIEDC is a non-profit organization that is here to support business and grow our economy. We aim to be a one-stop shop for business support and a hub for regional marketing. As a member you not only help make this mission possible but receive benefits for your business including:
Listing in our annual Resource Guide
ChamplainIslands.com business listings
Event Discounts
Job Postings (Silver Membership)
Office and Meeting Space Use (Gold Membership)
Membership Information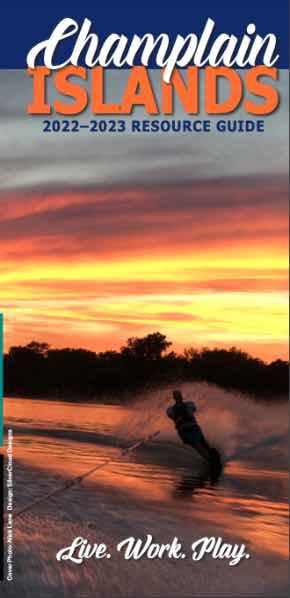 Our Services
What We Do
Promoting economic opportunity and improving the quality of life in Grand Isle County.
Business and Community Grants
We offer a wide variety of grants sourced from local, state, and federal sources. Check out our business resources page for current grant opportunities
Business and Entrepreneur Education
We offer one-one-one counseling for new and existing business owners as well as group seminars
Business and Service Directory
Our online business directory and companion mobile app--The Island Line--offer a comprehensive listing of services and attractions in the area.
Champlain Islands Resource Guide
The Champlain Islands Resource Guide is our annual publication packed with maps, information about local businesses and destinations.
Promoting Community Participation
We sponsor local events and host meals for local legislators to communicate with constituents
Business and Event Directory
We provide a directory of local business services and events on our website, print publications, and other digital services.
Our Vision
A Grand Isle County that is a healthy, safe, and prosperous place to live and work.
Our Mission
Promoting economic opportunity and improving the quality of life in Grand Isle County
Our Contacts
Physical
3501 US Route 2,
North Hero, VT 05474
Mailing
P.O. Box 213,
North Hero, VT 05474